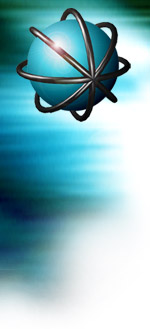 Welcome to ASTRO Flash Creator

ASTRO Flash Creator (AFC) is a creation by Patrick Jansen Design and Goldshell Digital Media. What can ASTRO Flash Creator do for you? ASTRO Flash Creator creates real-time awesome Flash text effects, which you then can use in your Adobe/Macromedia Flash work, or use directly on your web site.

Your text effect can be further spiced up by adding Flash background and foreground effects. There's a choice from more than 450 (!!) or more than 1350 WITH PJ plugin for AFC and SUPREME4 plugin for AFC and Elite plugin for AFC text effects and over 80 other Flash effects. There is no other Flash text effects program which can offer you such a large number of effects!

Moreover, ASTRO Flash Creator can add background pictures and sound effects to your Flash file.

ASTRO Flash Creator´s simple interface turns the creation of professional Flash text effects and banners into a very simple task. And with a choice of hundreds of text, foreground and background effects, ASTRO Flash Creator will never let you dissatisfied!

| | | | |
| --- | --- | --- | --- |
| | | EXTRA | |

| | | | |
| --- | --- | --- | --- |
| | | Popular AFC Plugins | |

Get Astro Flash Creator and
SUPREME4 / PJ
combo and get US$5 or 10 discount

| | | | |
| --- | --- | --- | --- |
| | | New AFC Plugin | |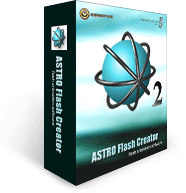 The text effects themselves can be altered by adjusting the effect parameters. Each effect can be altered in a limitless amount of ways. If you are very satisfied with your altered effect, you can "bookmark" it, thereby adding this as an additional effect to the ASTRO Flash Creator program. Bookmarks can be saved and even exchanged with other ASTRO Flash Creator users.

On top of being able to alter the effect according to your own creativity, ASTRO Flash Creator supports the use of plugins, which can be bought, or are sometimes given away free. These plugins can add more Flash effects, more images and more sound files to ASTRO Flash Creator.



ASTRO Flash Creator is a result of the combined forces of Patrick Jansen Design and Goldshell Digital Media. It adds the creative force of Patrick Jansen Design to the Flash programming skills of Goldshell, resulting in a program offering fantastic Flash text effects, with great flexibilty, unlike any text effects program seen before.



Professional Adobe
Flash Developers



Pixel Block Text Pro


PIMP Template
Panning Interactive
Menu Pro


XML List Menu


XML MP3000


Rubber Menu


Particle Path buttons


3D Numbers


Metal Balls Text