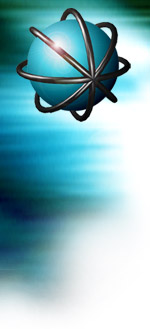 Testimonials
"I just knew that has to be an easyer way to do it. Great product!!! ."

(Marius)

"I am very happy to find a program that gives me a way to add flash to my website designs. I have had "flash phobia" for years, both from the standpoint of learning it and the viewability of sites that are "full flash". ASTRO seems to be my answer."

(Keith Colgan)

" These remarkable tools create fantastic effects in the blink of an eye, so many that it's almost an embarrassment of riches. I purchased them when on a series of tight deadlines and found them both easy to use and beautifully sleek, well beyond expectations: not just excellent, excelsior!
The effects are the single best purchase I have made all year. Thank you, thank you, and thank you. Even better, the support is close to instantaneous; again, well beyond what we've come to expect. I am so very impressed. "

(Carla Conley - Two Steps Ahead )

"Last year I have bought the astro program, and I have to say, it is wonderful software, I run two websites which I own, and Astro helped me very well indeed. I would like to thank you in providing this wonderful software and many others"
"Love your software!! By far the easiest and most professional looking by far!"
"I find that your photographs are beautiful. Your software has a great future."
"Thank you for making Flash easy to create!"
"I am new to Flash Programs In general but this is a Great Program"
"I have seen your new program astro, i am very impressed."
"I think it is the best flash Text Effects I tried so far"
"I love the astro flash generator it's sooo cool "
"I must say it is a pretty cool program"
"Great product, everyone here is impressed"
"I love this software! Sexy design, tons of choices and easy to use. Thanks for making this!"
"You have a fantastic product. I have been searching high and, low for flash logos etc, for my website that i am in the midst of building and, nothing even came close to your graphics. I was able to get 100 plus possible combinations for a logo from your site now, it's just which one to choose. I wish i could use them all."
"Felicitaciones !!!! excelente tu producto."